10 Ways to Be an LGBTQ+ Ally
Being an LGBTQ+ ally celebrates diversity, supports equitable human rights, and helps create a sense of inclusion and belonging for all—no matter how you identify.
Around the world, the month of June is recognized as Pride Month. It's a time to celebrate the positive impact and contributions of lesbian, gay, bisexual, transgender, and questioning (LGBTQ+) individuals. Whether or not you have a loved one who identifies as LGBTQ+, actively showing your support promotes diversity and advocates for equitable human rights.
If you're wondering how to be a better ally, here are 10 ways to show your support to the LGBTQ+ community during Pride Month and throughout the year.
What is an LGBTQ+ Ally? An ally is a person who actively supports, stands up for, and encourages people in the LGBTQ+ community. They acknowledge and confront discrimination, disparities, and other challenges, while also celebrating differences.
1. Include your personal pronouns in your email signature, professional bios, and social media profiles.
Sharing your personal pronouns not only helps others know how to address you but shows your support for diversity and inclusion. Common pronouns include:
2. Shop small businesses that are openly LGBTQ+-owned or allies.
While it's not always obvious, look for Pride flags or rainbows in the window. You can also look for a display of The National Gay and Lesbian Chamber of Commerce (NGLCC) logo or certification, which is an advocacy organization and the business voice of the LGBTQ+ community. It's also the largest certifying body for LGBTQ+-owned businesses.
3.
Listen and create space for those who identify as LGBTQ+.
Reading books, watching films, listening to podcasts, and following creators on social media supports allyship in several areas. It helps increase their audience and financially support their work, while also educating allies on the lived experience of identifying as LGBTQ+.
4. Recognize how the mistreatment, stigma, and lack of affirming spaces impacts LGBTQ+ youth.
LGBTQ+ youth aren't inherently prone to suicide risk because of their sexual orientation or gender identity. Instead, they're at a higher risk due to the mistreatment, stigma, and lack of affirming spaces.
According to The Trevor Project's 2023 U.S. National Survey on the Mental Health of LGBTQ Young People, "almost half (48%) of bi young people seriously considered attempting suicide in the past year, and 27% attempted suicide. Among gay or lesbian youth, 37% seriously considered suicide and 19% attempted. And among straight youth, 14% seriously considered suicide and 6% attempted suicide. These suicide risk disparities among bi youth also remain constant across gender identity and race/ethnicity."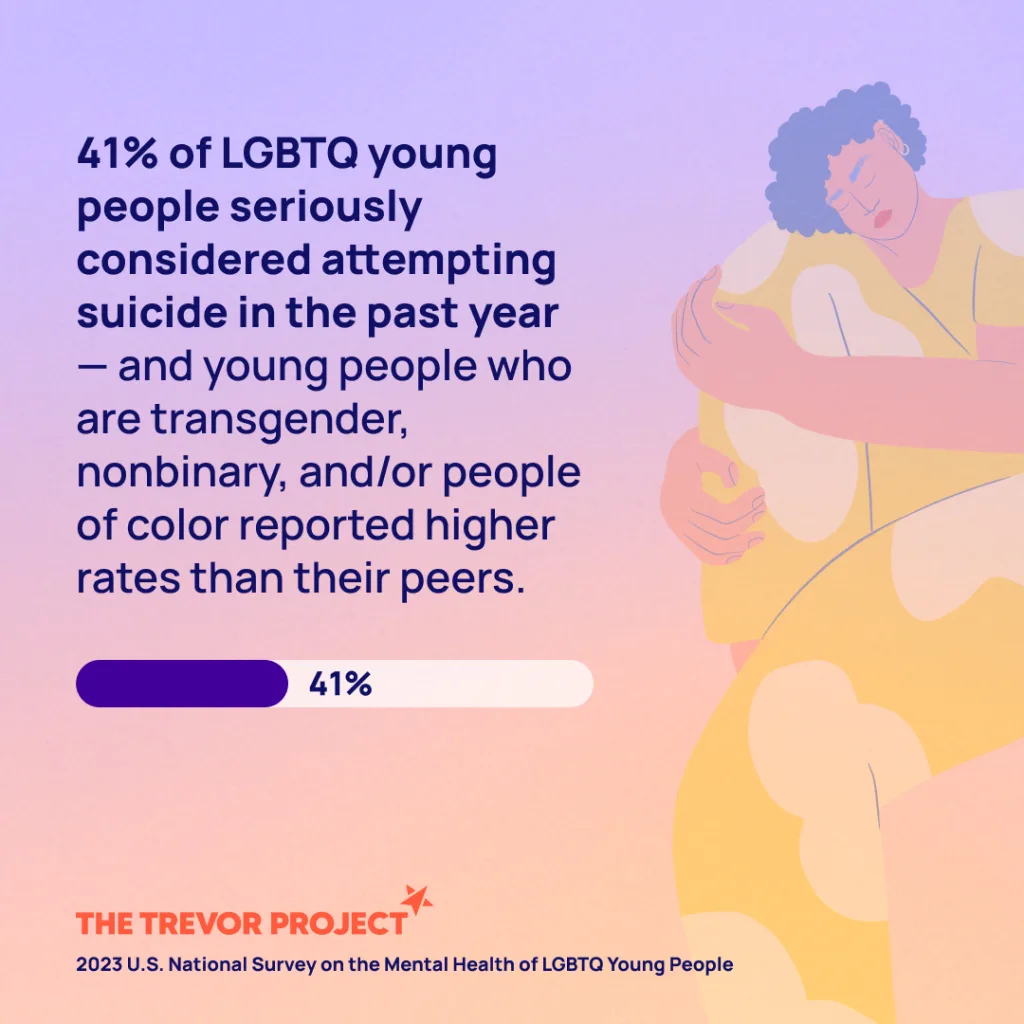 5. Attend a Pride parade.
Cities across the world celebrate Pride during the month of June by hosting parades and community-wide events.
6. Display your support in signage or clothing.
Some ways to openly express your allyship include:
Hanging a Pride flag on your property.
Wearing a shirt with Pride slogans such as:

Love is Love
Proud Ally
The Future is Equal
Love Has No Gender

Wearing a rainbow pin, Apple Watch band, or bracelet.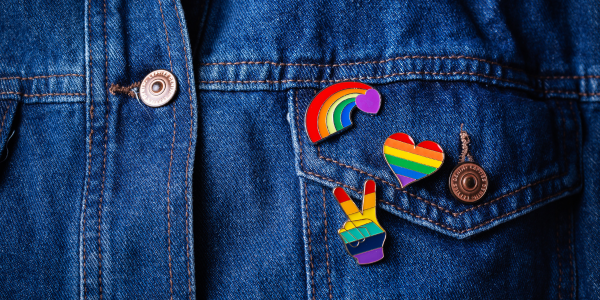 7. Stay up to date on current events.
Be aware of proposed bills, laws, and policy changes that impact the LGBTQ+ community at a school, county, state, and national level.
8. Donate money or volunteer your time with advocacy groups.
Several organizations and advocacy groups provide education, mental health support, community, and more for LGBTQ+ and their allies. Get involved with a group such as:
9. Be open to making mistakes.
As language evolves, terminology can change. As a person transitions, their identifying pronouns may change. They may change their name. This can create scenarios where you accidentally use an old term that's no longer appropriate, or "dead name" them by using their former first name. What matters is how you respond to your mistakes.
Openly acknowledge and correct your mistake.
Recognize how it impacts the person.
Do your best to not repeat the mistake.
10. Call out discrimination of LGBTQ+ human rights.
Being an ally can be as simple as politely correcting someone who misgenders or mislabels someone. It can also be a greater advocacy of peaceful activism or calls for policy change for equitable human rights.